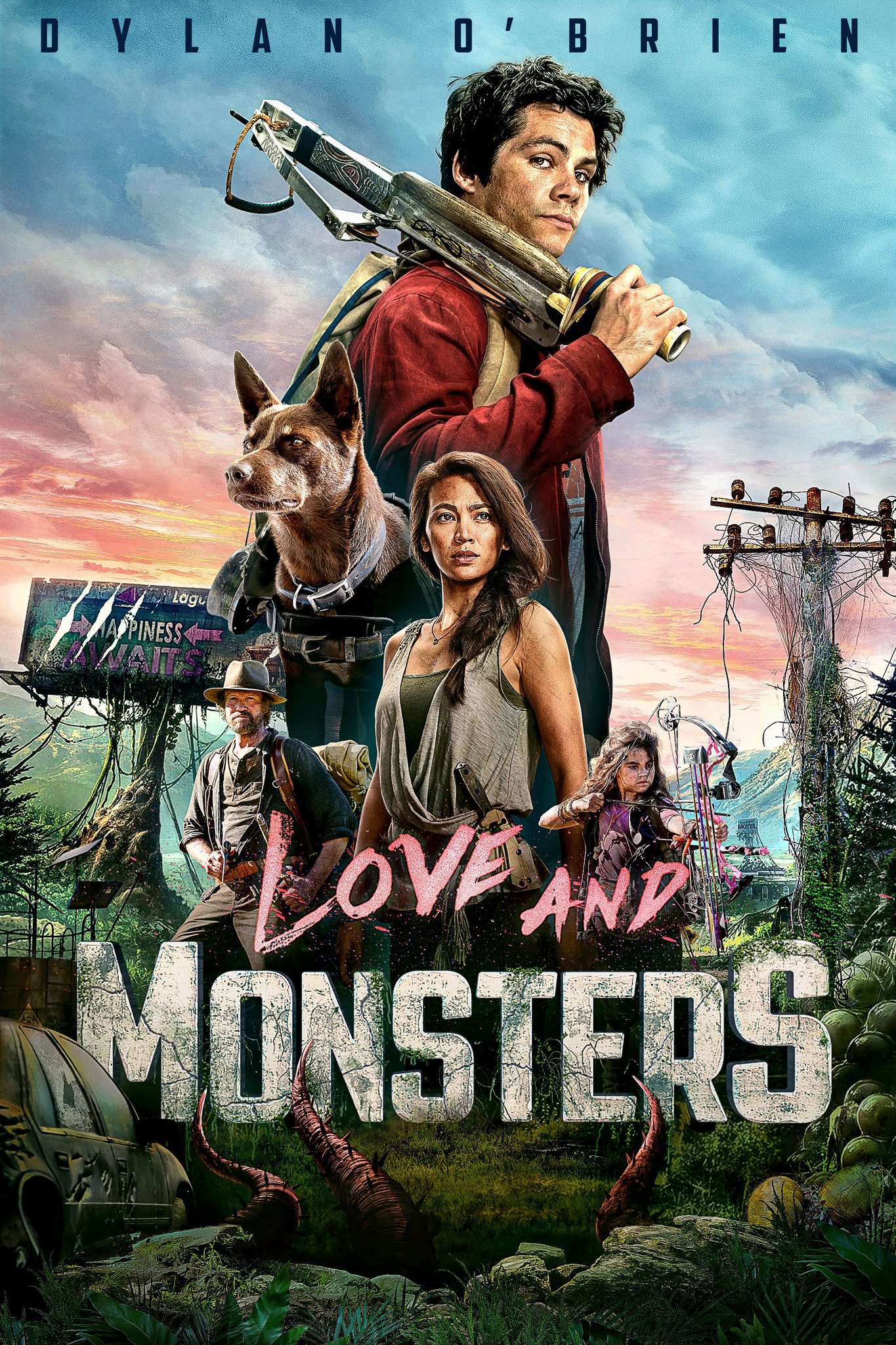 Love and Monsters Out of Nowhere
I was catching up on the latest cinema news on Grace's Beyond the Trailer Youtube channel this weekend when I was intrigued to see her review of a show I had never even heard of–Love and Monsters. Based on her positive review, I found the movie on Vudu video on demand, and my youngest son and I settled in to check out this unexpected adventure.
Love and Monster Synopsis
Seven years after the Monsterpocalypse, Joel Dawson (Dylan O'Brien), along with the rest of humanity, has been living underground ever since giant creatures took control of the land. After reconnecting over radio with his high school girlfriend Aimee (Jessica Henwick), who is now 80 miles away at a coastal colony, Joel begins to fall for her again. As Joel realizes that there's nothing left for him underground, he decides against all logic to venture out to Aimee, despite all the dangerous monsters that stand in his way. The fun-filled and action-packed adventure also stars Michael Rooker and Ariana Greenblatt.
Just What the Title Says
The movie is a popcorn movie, but not in a bad way. Dylan O'Brien and Jessica Henwick do a commendable job with what ended up being a solid script. They even created believable chemistry, and a little bit of tension at the right times. This is no masterpiece, by any means, but it was fun, and except for a little inuendo here and there at the beginning as they set up the "love" plot, family friendly with a good message about the importance of family and friends.
There's adventure as O'Brien's character grows tired of his role, and cirucmstances. When he and his old flame reconnect after many apocolyptic years apart, he has the motivation to go on an adventure, and seek her and their former relationship out.
What ensues is certainly adventure in the form of many monster encounters, some comedy, and several nice twists.
There are some endearing moments, too. O'Brien finds a dog, and without giving anything away, let's say they form a powerful friendship that challenges each other, and leads them into dangerous situations, but pays off in the end.
O'Brien also meets a couple of other wandering survivors in his adventures. They end up learning from each other, and there's a young girl that is just a fun, endearing, stand-out character. I acutally wish we got more screen time with her. (I can't say more without giving anything away.)
In short, if you're looking for a family friendly show that has the trappings of a Halloween monster movie without the over-the-top horror so common today, this might be the movie for you. I'd give it three popcorn kernals out of five.
Did you watch it, and enjoy it? Let me know in the comments.