The Magic Shop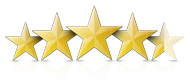 When Marcus's grandparents decide it would be good for he and his twin sister, Ellie, to tend the family business, a Magic Shop, the children are thrown into a world that they never knew existed. Not only is the family business a front, but Marcus learns that he has been marked as a dead man from the time he was born.

 …I could barely set it aside to do ordinary things

My goal is to write the sequel to The Magic Shop, currently entitled The Shadow's Servant, by the end of November. You can see my progress below.
Questions? Comments? Contact me!