The Magic Shop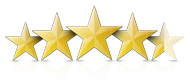 When Marcus's grandparents decide it would be good for he and his twin sister, Ellie, to tend the family business, a Magic Shop, the children are thrown into a world that they never knew existed. Not only is the family business a front, but Marcus learns that he has been marked as a dead man from the time he was born.

 …I could barely set it aside to do ordinary things

I was excited to be invited back to the local Hastings to participate in a 40 + author book signing. I got to meet some very nice people, and to spend some time with an old friend/author/co-worker of mine, Amy Wilde. She wrote a very inspirational Memoir entitled,...
Book Signing Oct 4 @ Hastings in Ogden, Utah
The Magic Shop AUDIOBOOK

10%

Twisted Tales

50%

The Shadow's Servant (The Magic Shop Book 2)

5%

YA Sci-Fi Novel

2%
Questions? Comments? Contact me!